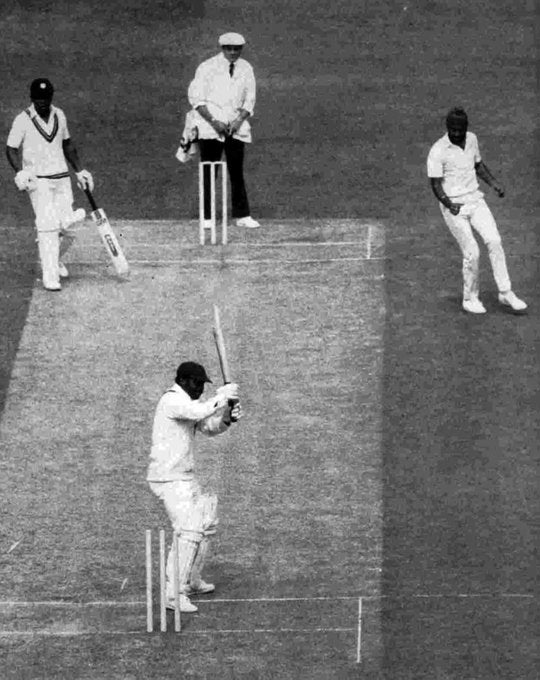 In the world of cricket, there are often unsung heroes who quietly go about their business, making significant contributions to their teams and the sport. These players may not always receive the same level of recognition as the superstars, but their performances and moments of brilliance are no less worthy of celebration. In this blog, we shine a spotlight on those underappreciated players who have made a big impact. Join us as we share inspiring stories of these unsung heroes who have excelled in their roles, showcased exceptional skills, or played crucial innings during critical moments.
The Reliable Anchor: Rahul Dravid Known as "The Wall," Rahul Dravid was the epitome of solidity and reliability in the Indian cricket team. While he may not have possessed the flamboyance of some of his teammates, Dravid's contributions were invaluable. He played the role of the dependable anchor, stabilizing the innings and holding the team together. Dravid's ability to bat for long durations and his impeccable technique earned him the respect of fans and opponents alike. His countless match-saving innings often went under the radar but were crucial in steering India to victory.

The Match-Winning Bowler: Chaminda Vaas: Chaminda Vaas, a left-arm swing bowler from Sri Lanka, was a master of his craft. Overshadowed by his more celebrated teammates, Vaas consistently delivered match-winning performances. He possessed the ability to swing the ball both ways and troubled even the best batsmen. Vaas held numerous records, including the first bowler to take a hat-trick with the first three balls of a One-Day International. His impact on crucial matches, especially in limited-overs cricket, cannot be overstated.

The Resilient All-Rounder: Shaun Pollock: South Africa's Shaun Pollock was a true unsung hero in the cricketing world. As an all-rounder, he played a vital role in both batting and bowling. Pollock was a disciplined and accurate medium-pace bowler, often keeping the opposition batsmen in check. He had the ability to swing the ball and extract bounce from the most benign of pitches. With the bat, Pollock showcased his resilience and contributed important runs when the team needed them the most. His contributions to South African cricket were immense but often overlooked in the shadow of other prominent players.

The Silent Match-Winner: Gary Kirsten: Gary Kirsten, a former South African opener, possessed an unassuming demeanor but had a significant impact on the game. He played a crucial role in stabilizing the top order and laying a solid foundation for the team. Kirsten had a penchant for big scores, displaying exceptional concentration and technique. He often went unnoticed while accumulating runs, but his contributions were instrumental in South Africa's success during his playing days.

The Dependable Wicketkeeper: Brad Haddin: Australian wicketkeeper-batsman Brad Haddin may not have garnered as much attention as some of his teammates, but he was a vital cog in the team's success. Haddin's ability to score quick runs in pressure situations and his reliability behind the stumps made him a valuable asset. He played vital innings during tense chases, rescuing Australia from difficult situations. Haddin's contributions to the team's success often flew under the radar but were crucial in maintaining Australia's dominance in the cricketing world.
Cricket's unsung heroes may not always grab the headlines, but their impact on the game cannot be underestimated. These players, like Rahul Dravid, Chaminda Vaas, Shaun Pollock, Gary Kirsten, and Brad Haddin, made significant contributions to their teams and played crucial roles during critical moments. Their skills, resilience, and match-winning performances often went unnoticed, overshadowed by more high-profile players. However, their dedication and commitment to the sport deserve recognition and appreciation. It is important to acknowledge and celebrate these unsung heroes for the invaluable contributions they have made to the game of cricket. Let us remember that greatness can be found in the unheralded and appreciate the profound impact they have had on the sport we all love.